THE Aesthetic Forum 2018 Faculty Bios*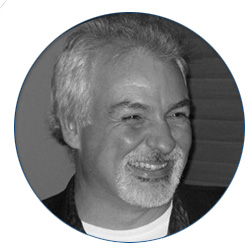 Daryl Bogard
Partner, Niche Health Care Strategic Advisors
With over 30 years of pharma / medical device experience and more than 25 years in global and corporate marketing research, Mr. Bogard is an expert in competitive intelligence management and led Allergan's Primary Research Department for 15 years, personally managing more 1,000 studies. In addition, he is a top expert at modeling global and U.S. markets where audited data is limited or does not exist. Able to solve business and marketing problems via a variety of primary and secondary research and other techniques, he provides extensive insight into the dynamic global healthcare arena.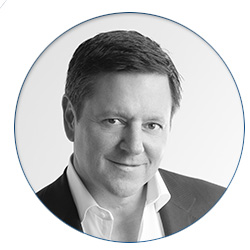 Clint Carnell
CEO, The HydraFacial Company
Mr. Carnell has 15 years of experience in medical device sales, sales management and business development with both public and private companies. In addition to his current position at The Hydrafacial Company, he serves as a director of OrangeTwist Aesthetic Centers. Previous roles included president and CEO of MyoScience, Inc.; COO of Solta Medical, Inc., where he also served as vice president of domestic sales; an advisor to Covidien plc, as well as vice president of U.S. surgical sales at Bausch and Lomb, where he oversaw the turnaround of a $215 million division of B&L, including responsibility for the cataract, refractive and vitreoretinal sales and support teams.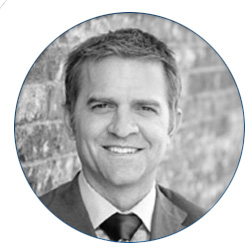 Geoffrey Crouse
CEO, Syneron Candela
With extensive experience building successful companies in both life sciences and consumer healthcare, Mr. Crouse became CEO of Syneron Medical Ltd., in July 2017. Before that he served as an executive vice president at AMAG Pharmaceuticals, Inc., and was CEO and president of CBR Systems, Inc. He was also CEO at Immucor, Inc., a leader in the in-vitro diagnostics marketplace, and served as its executive vice president. Prior to this, he served as vice president of the Life Sciences Business at Millipore Corp.; worked at Roche, a pharmaceuticals and diagnostics company; and had been a director at InVitae Corp.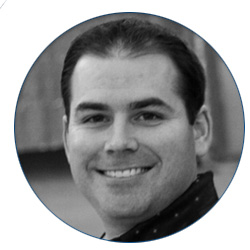 Jeff Greiner
CEO, Healeon Medical
Mr. Greiner is a leader in the growing field of regenerative medicine, and as CEO of Healeon Medical is developing and commercializing next-generation protocols that improve the isolation of regenerative cells. He spearheaded the introduction of the ALMI System for micronized fat transfer, and has a proven track record of successfully bringing several products to market across many subspecialties. Previously, Mr. Greiner was founder and CEO of Valencia Technologies Corp., and worked at MedEdge, Inc., a value-added distributor of emerging aesthetic technologies.
James Hartman
Vice President and General Manger, Solta Medical, Inc.

Mr. Hartman recently joined Solta Medical, leading this division of Valeant Pharma in its strategic development, sales and marketing, as well as future portfolio development in the aesthetic medical device space. Previously, Mr. Hartman was vice president and U.S. head of aesthetics & OTC for Merz North America; vice president and global head of marketing & corporate development at Obagi Medical Products; senior vice president, U.S. commercial operations at Stiefel; and from 2004 to 2009 served as director of sales, U.S., at Allergan.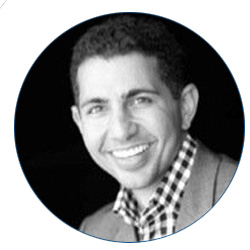 Michael Jafar
Vice President, Medical Aesthetics Body Contouring, Allergan
Mr. Jafar is responsible for the professional and consumer marketing of CoolSculpting, as well as handling product development, strategic communications and customer loyalty. Previously a leader in the Business Development and Life Cycle management of Allergan's facial aesthetic business, Mr. Jafar is recognized for his customer centricity, strategic vision, and sales and marketing synergy. He steered the consumer and professional launch of JUVÉDERM® Voluma in 2013, which has been recognized as one of the largest and most successful launches in the medical aesthetic arena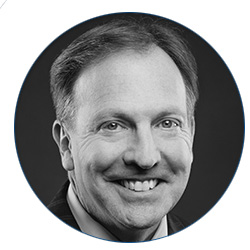 Stephen MacMillan
President and CEO, Hologic
As president and CEO of Hologic since December 2013, Mr. MacMillan has led a dramatic turnaround at the company and was elected chairman of the firm's board of directors in June 2015. Previously, he served as president and CEO of Stryker Corp., leading the company through a series of key strategic acquisitions, the launch of a number of products within the orthopedic implants and medical instrumentation space, and delivering strong operating performance.  Mr. MacMillan had also been a senior executive with Pharmacia Corp., and spent 11 years with Johnson & Johnson in a variety of senior roles both in the U.S. and Europe.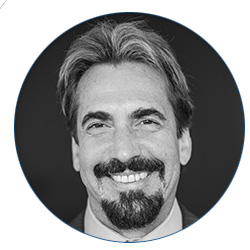 Michael Moretti
CEO, Medical Insight, Inc.
Michael Moretti has served as a medical industry analyst and strategic advisor for more than 25 years. As an industry consultant, he specializes in strategic business development projects and high-growth, emerging market segments. He provides custom reports and confidential market studies for a variety of clients, including global medical and pharmaceutical companies. In 1993, Mr. Moretti founded Medical Insight, Inc., the leader in focused aesthetic market research offering comprehensive data on procedure volume and growth, revenue forecasting and new product introductions. He also founded Aesthetic TV, THE Aesthetic Guide® and THE Aesthetic Show™.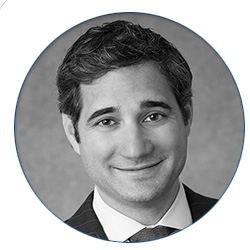 Richard Newitter
Managing Director, Medical Devices, Leerink Partners
As a senior analyst and managing director at Leerink Partners since 2008, Mr. Newitter covers the medical supply and device space with a focus on companies in orthopedics, aesthetics, hospital supply and capital equipment, as well as emerging medical technologies. He has also worked at JP Morgan as an associate on the acclaimed Medical Supplies and Devices research team. In addition, he was an assistant vice president at Alliance Capital Management. Mr. Newitter received an MBA from Cornell University and a B.A. in history from Washington University in St. Louis.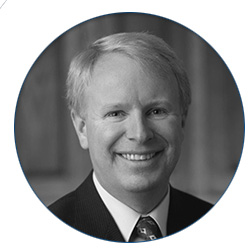 David Pyott
Board Advisor, Sienna Biopharmaceuticals
Mr. Pyott serves as a special advisor to Sienna Biopharmaceuticals CEO and board of directors. From 1998 to 2015 he was CEO of Allergan, where under his leadership Allergan was transformed from a small eye care business with approximately $1 billion in sales to a global specialty pharmaceutical and medical device company with sales of more than $7 billion and more than 10,000 employees in 2014. Mr. Pyott has also worked as the head of the Novartis Nutrition Division at Novartis AG, and is a member of the board of directors of Avery Dennison Corp., BioMarin Pharmaceutical and Alnylam Pharmaceuticals.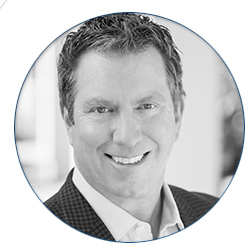 James A. Reinstein
President and Chief Executive Officer, Cutera
Mr. Reinstein is an experienced medical devices industry leader who joined Cutera in January 2017. Prior to Cutera, he served as CEO of Drawbridge Health, Inc. from 2015 to 2017, and CEO of Aptus Endosystems from 2012 to 2015 (until its acquisition by MDT). From 2007 to 2012, he was the EVP and CCO of Cyberonics, Inc., and from 1990 to 2007 held a variety of management positions of increasing responsibility within Boston Scientific Corporation, including VP and regional head of an Asian business unit and country director of Boston Scientific de Mexico. He began his career with Proctor & Gamble. Mr. Reinstein graduated with a BBA in marketing from the University of Georgia, completed courses in executive management from INSEAD (France), and has completed numerous other training courses focused on management, negotiations and public speaking.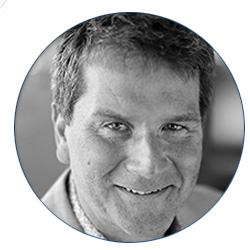 Chris Spooner
CEO, Sinclair Pharma
Mr. Spooner has served as CEO of Sinclair Pharma since October 2009, guiding Sinclair Pharma through its transition to a pure-play aesthetics company after divestment of its medicinal dermatology business. This resulted in strong sales growth of the company's highly differentiated portfolio of injectable aesthetics products. Prior to that, he founded HealthCor Management U.K., and served as its CEO. He entered the medical space following a successful career in financial services, as a senior pharmaceuticals analyst at various investment banks covering the European healthcare sector. He has also been a director at Sinclair Pharma since December 2009.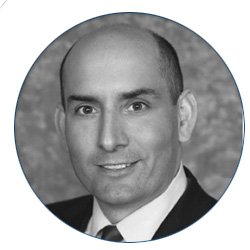 Todd Zavodnick
CCO and President, Aesthetics and Therapeutics, Revance Therapeutics
Mr. Zavodnick joined Revance from ZELTIQ Aesthetics, Inc., where he had served as president of international prior to the firm's acquisition by Allergan. Under his leadership, ZELTIQ's international net revenues grew double digits from the time he joined ZELTIQ through the company sale. Previously, he served in leadership roles at Galderma Laboratories, most recently as president and general manager, North America; and also had managed a successful 14-year career at Alcon Laboratories in a series of ascending sales and marketing positions both domestically and internationally, eventually serving as president of Alcon China and Mongolia.
*Invited speakers subject to change.
Note: This private business conference for industry executives is by invitation only and has no affiliation with any medical society including the AAD annual meeting.